Prepared MEALS
Looking for a quick, delicious meal to enjoy at home? Swing by for a variety of prepared foods packaged and ready to go:
Seasonal soups and stews
Freshly prepared salads and sandwiches
Ready-to-reheat entrees and sides, including favorites like Lasagna, Shrimp Pasta, BBQ Pork, and  Classic Chicken Pot Pie
Housemade dressings, vinaigrettes, sauces, and dips
Fresh-squeezed juices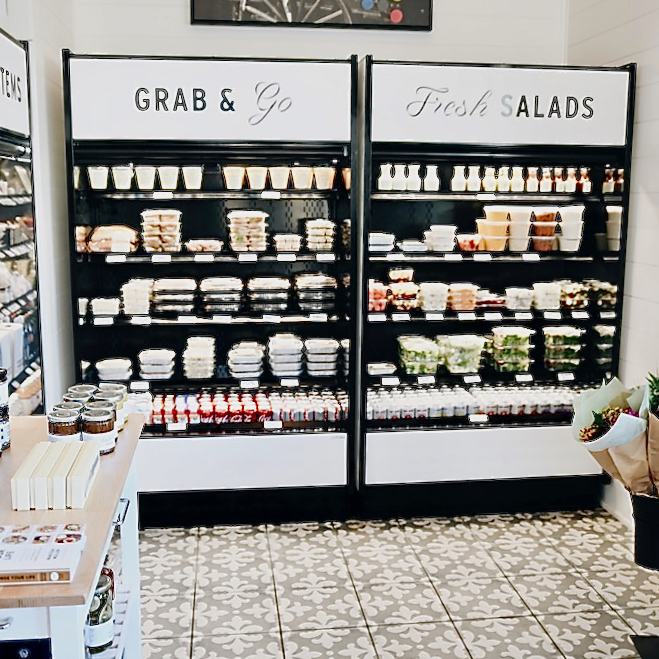 SWEET TREATS
Freshly baked daily. (Gluten-free items available.)
 Cookies, brownies, and bars
Croissants and scones
Cinnamon rolls and danish
Cakes, pies, and tarts
Panna cotta, puddings, and mousse
Foo's Fabulous Frozen Custard
Perfect with one of our coffee or tea drinks, featuring products from Messenger Coffee Co.