GOURMET FOODS, WINE & Beer
GOURMET FOODS
We carry a wide selection of cheese, charcuterie, jams and syrups, olives and nuts, crackers, oils and vinegars, and herbs and spices.
In addition, we are proud to feature locally sourced artisan products, including: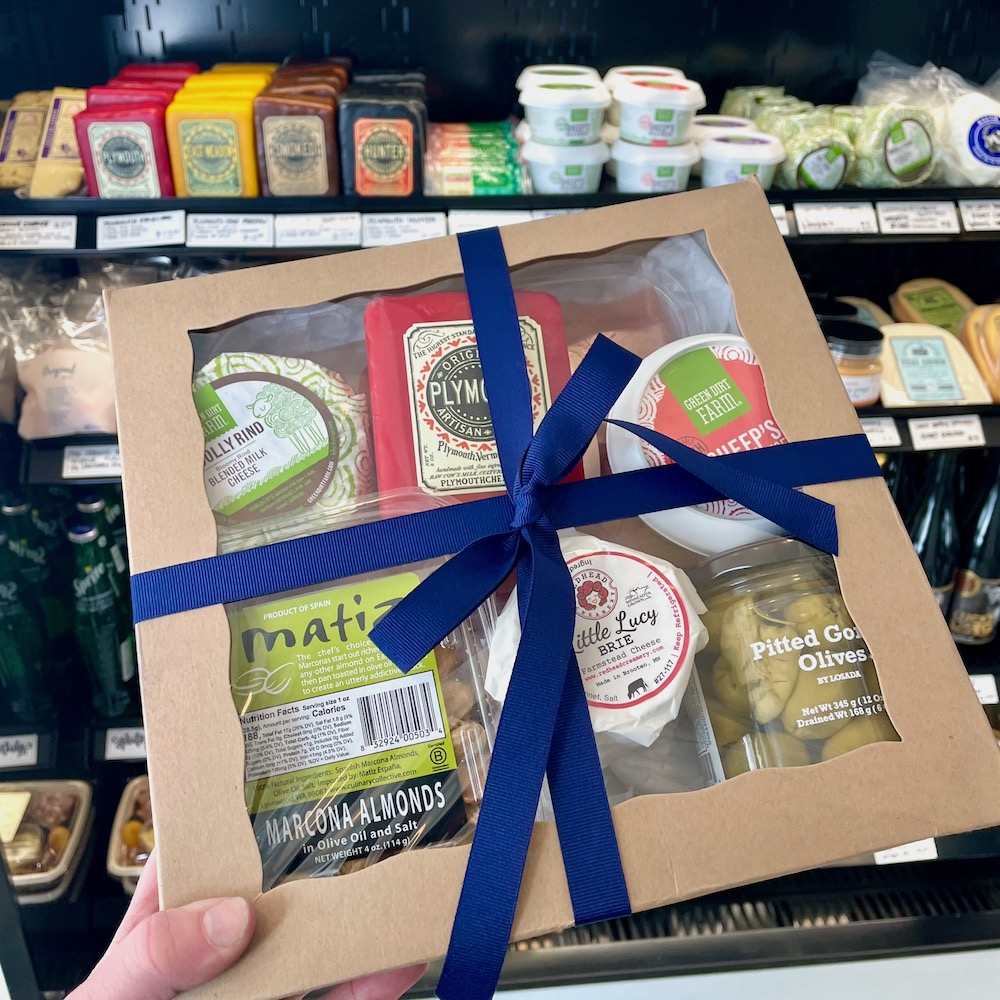 New! Cheeseboards in a box
We have everything you need to put together a stunning cheese board, including a wide selection of artisan cheese and charcuterie, freshly baked bread, crackers, olives, nuts, jams, jellies, and more. (And, of course, wine.)
To make things even easier, we are now offering Cheeseboard in a Box. Packaged and ready to go, the box includes:
– four premium cheese selections
– package of sliced prosciutto
– jar of olives
– container of marcona almonds.
And if you need a little inspiration for putting together your own board, check out one of our Cheese & Charcuterie Boards classes.
Wine & Beer
A curated collection of reasonably priced and delicious wines, beers, ciders, and canned craft cocktails:
White, red, rosé, and sparkling wines from Lo-FI, Field Recordings, Niepoort, Howlin' Owl, Underwood, and more
Craft beer and cider from Boulevard, O'Dell, Tin City, Somerset Ridge, Omission, and more
Bottled and canned cocktails from On the Rocks and Chicago Distilling